Mixed 1/4 Pallet Bulk Organic Chicken Feed (460 lbs.)
Grain Type
How Much Do I Need?
Mixed 1/4 Pallet Details

With this product you can build your own full pallet of four separate feed varieties, or buy as little as a 1/4 pallet (20 bags) of a single feed.

Even better, you can do anything in between!

The first 20 bags of feed are required, but after that the sky is the limit.
Why Buy Bulk

Buy a lot, save a lot.

Buy a full pallet (1,909 lbs.) or by the 1/4 pallet (460 lbs. each) & save!

Add items to your cart to view real-time trucking rates, or select local pickup if you are in the Minneapolis area.

View each feeds' nutritional information & all the nitty gritty on it's specific product page.
Share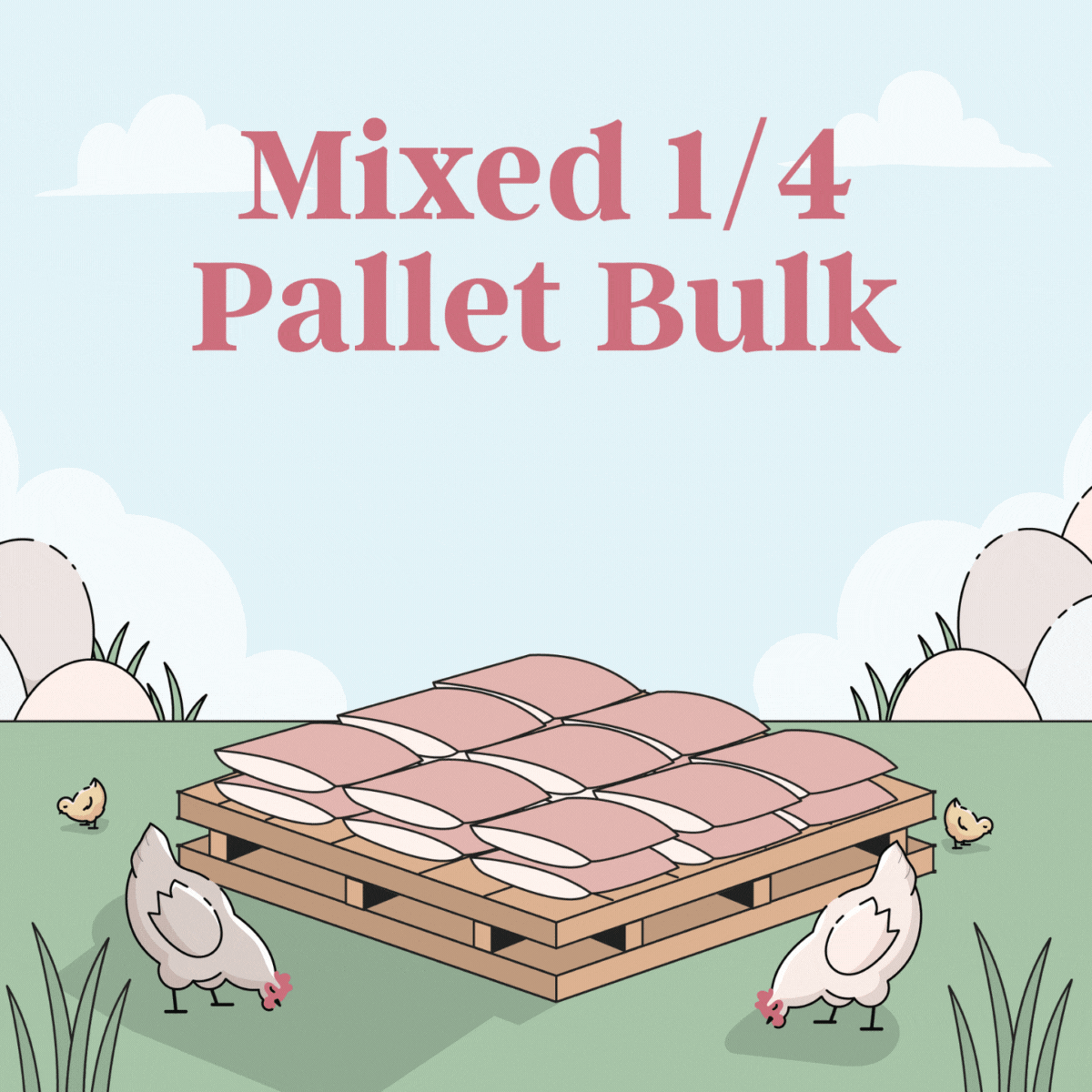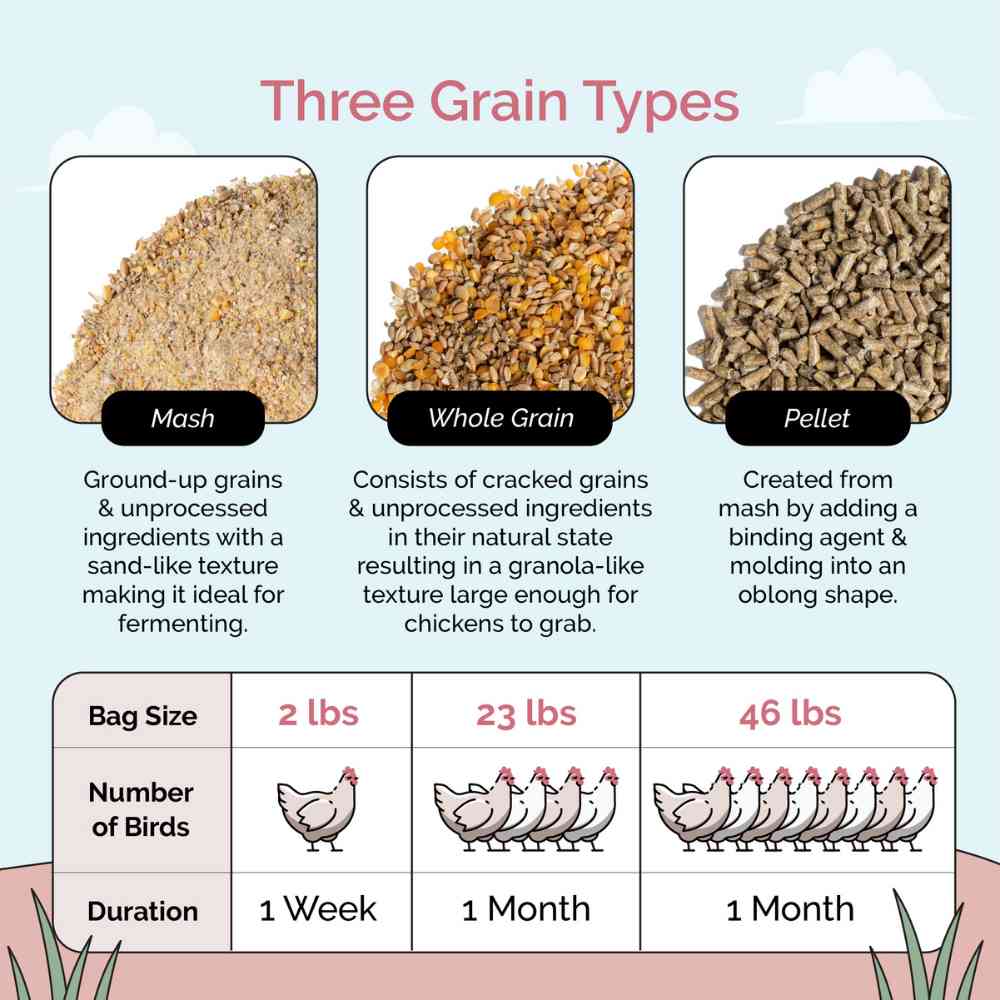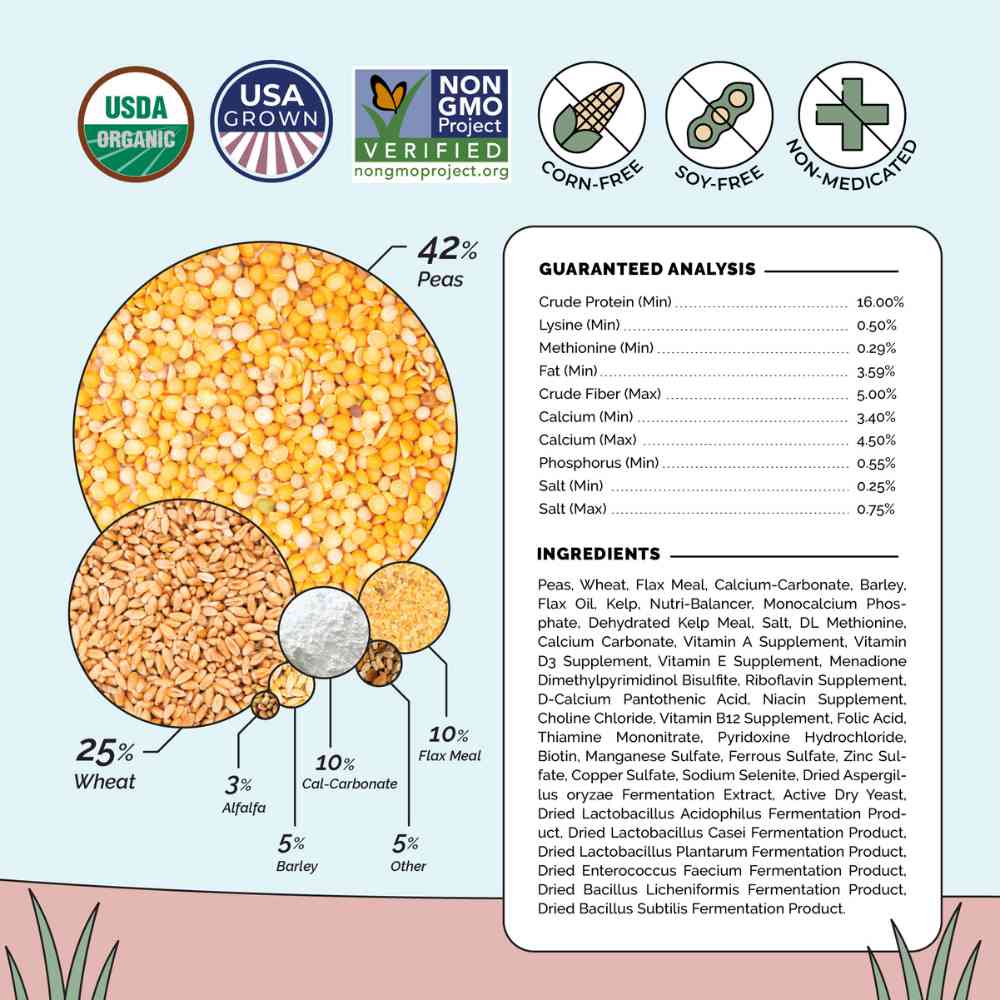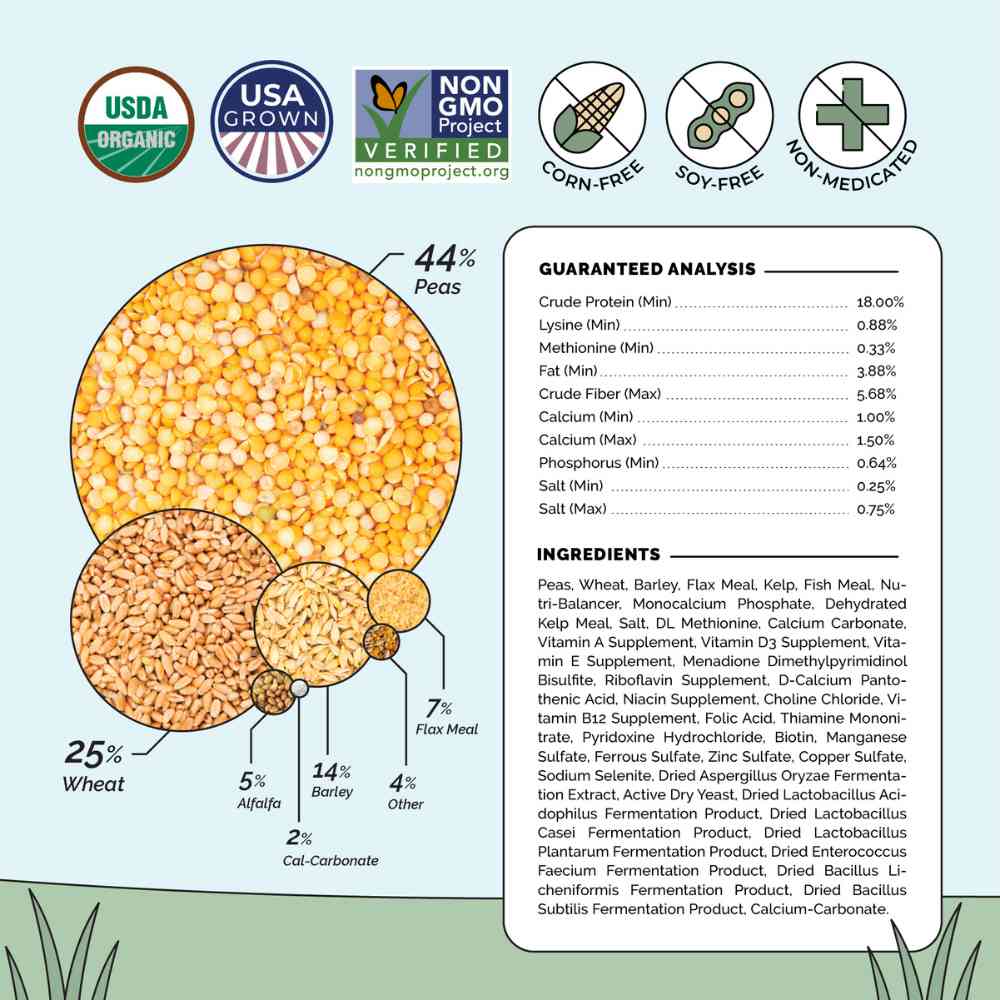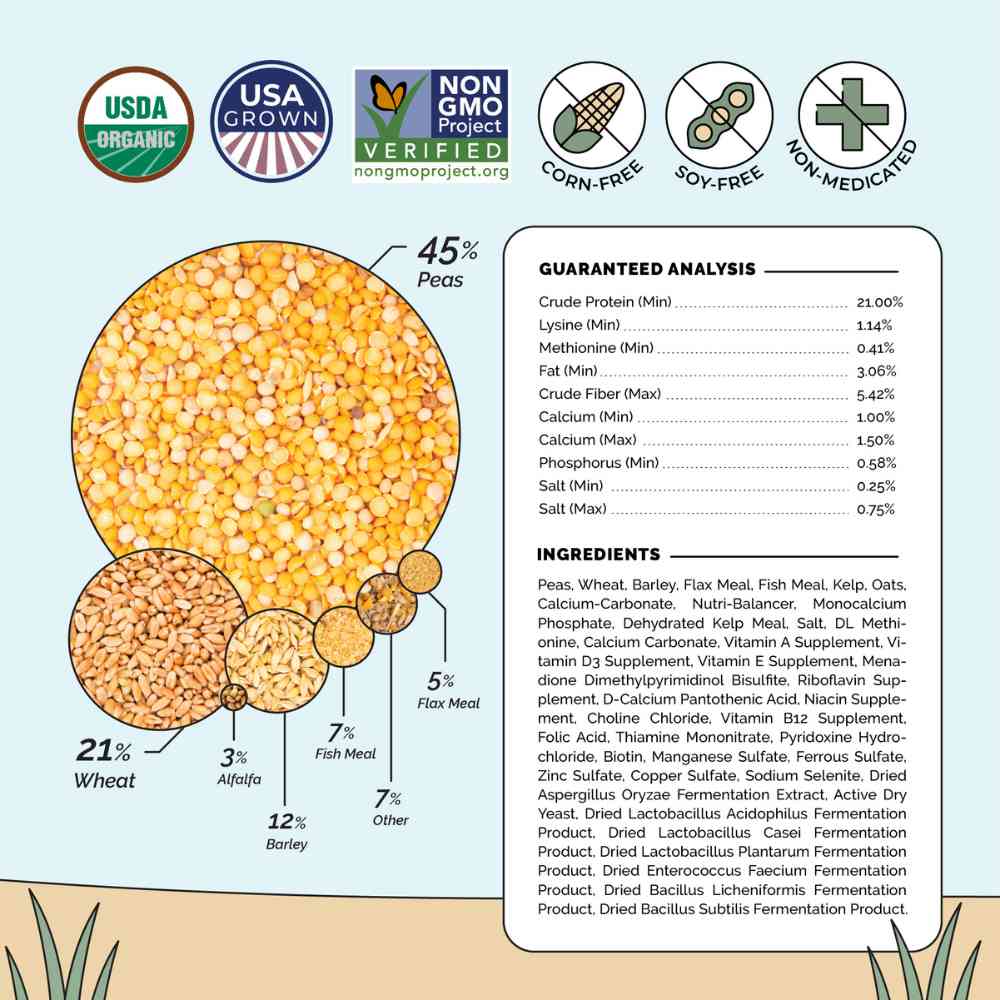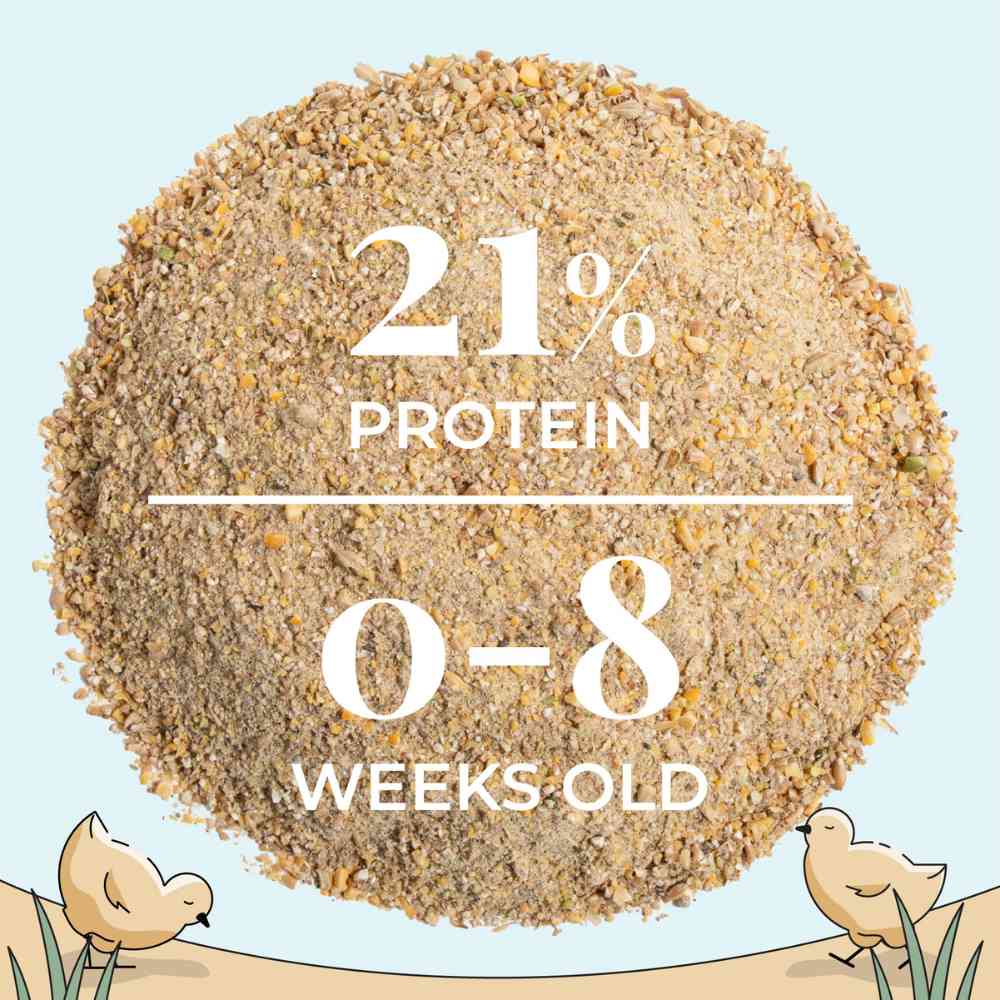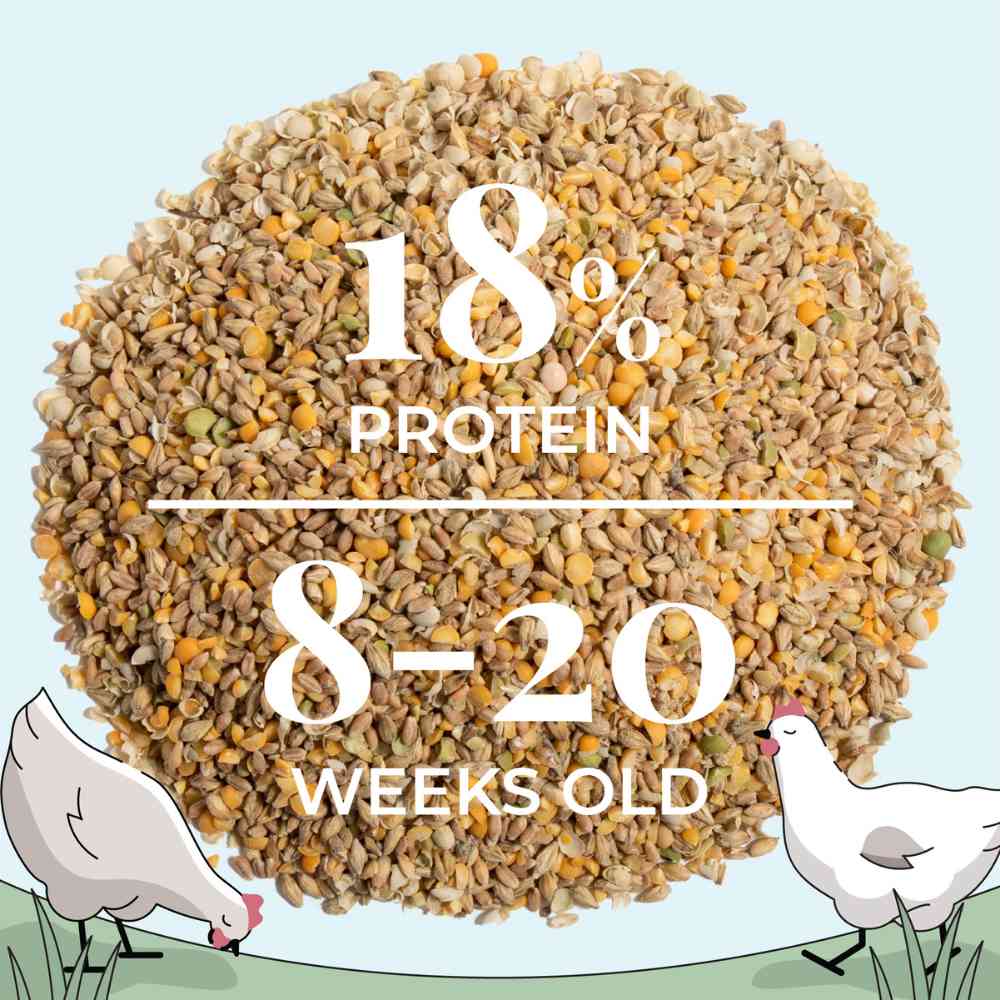 Feed Type
How Much Bulk Feed Do I Need?
Full Pallet or Mixed 1/4 Pallet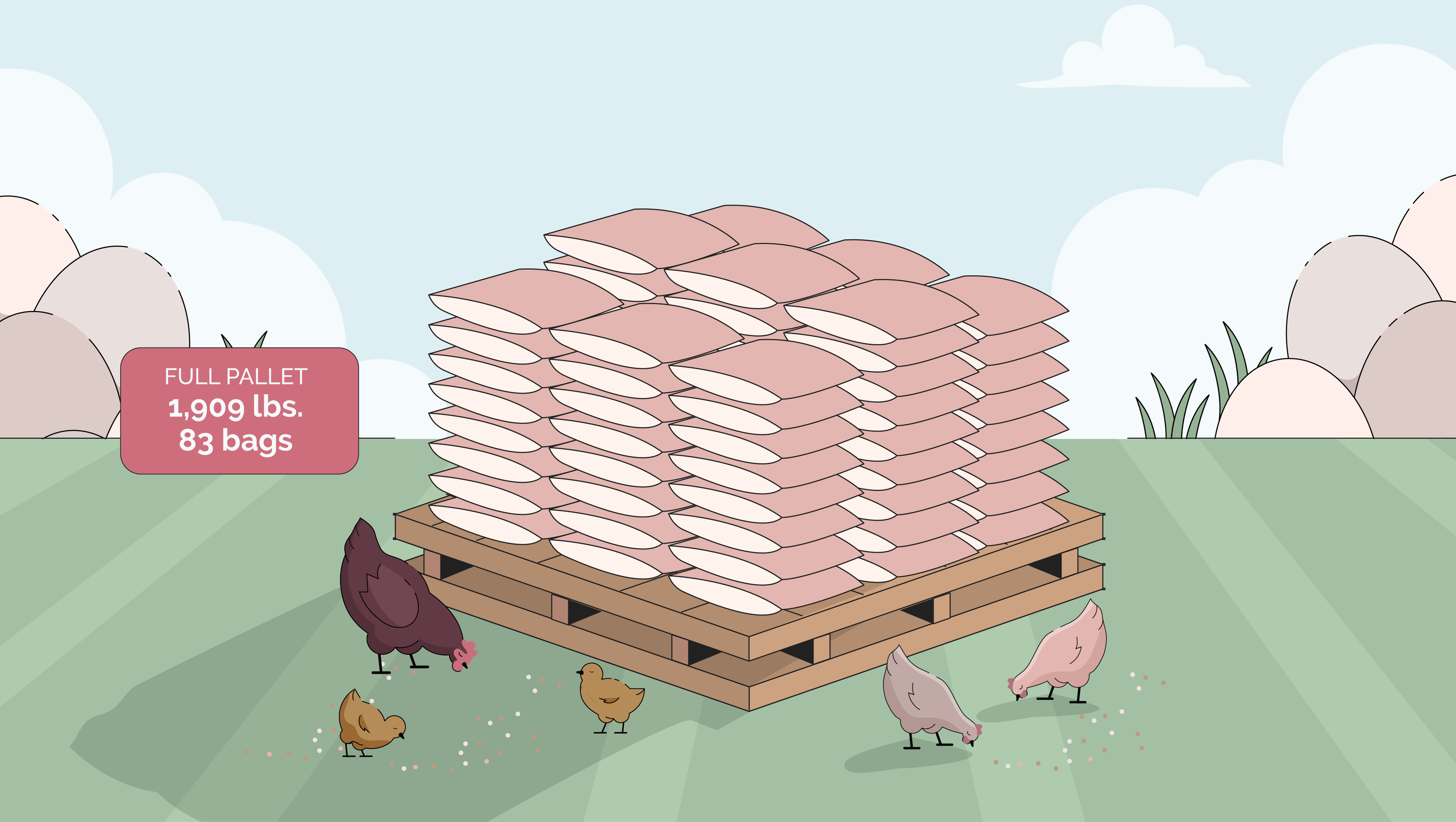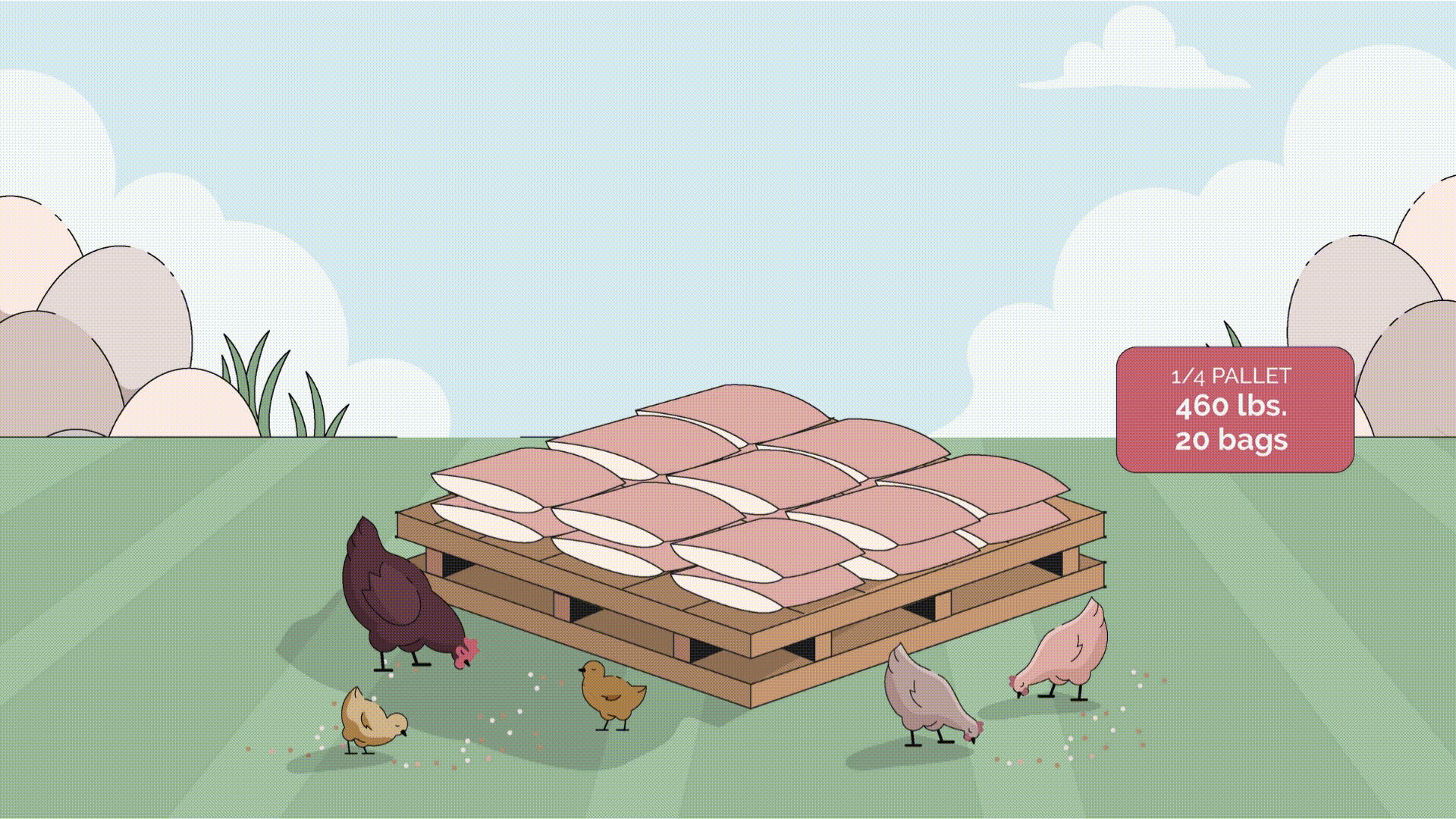 Nationwide Delivery or Minneapolis Pick Up
Nationwide Delivery Details
Step 1 - Add Products to Cart

Step 2 - Enter Address

Step 3 - View Shipping Rates
Shipping rates are a pass-through cost that change based on location.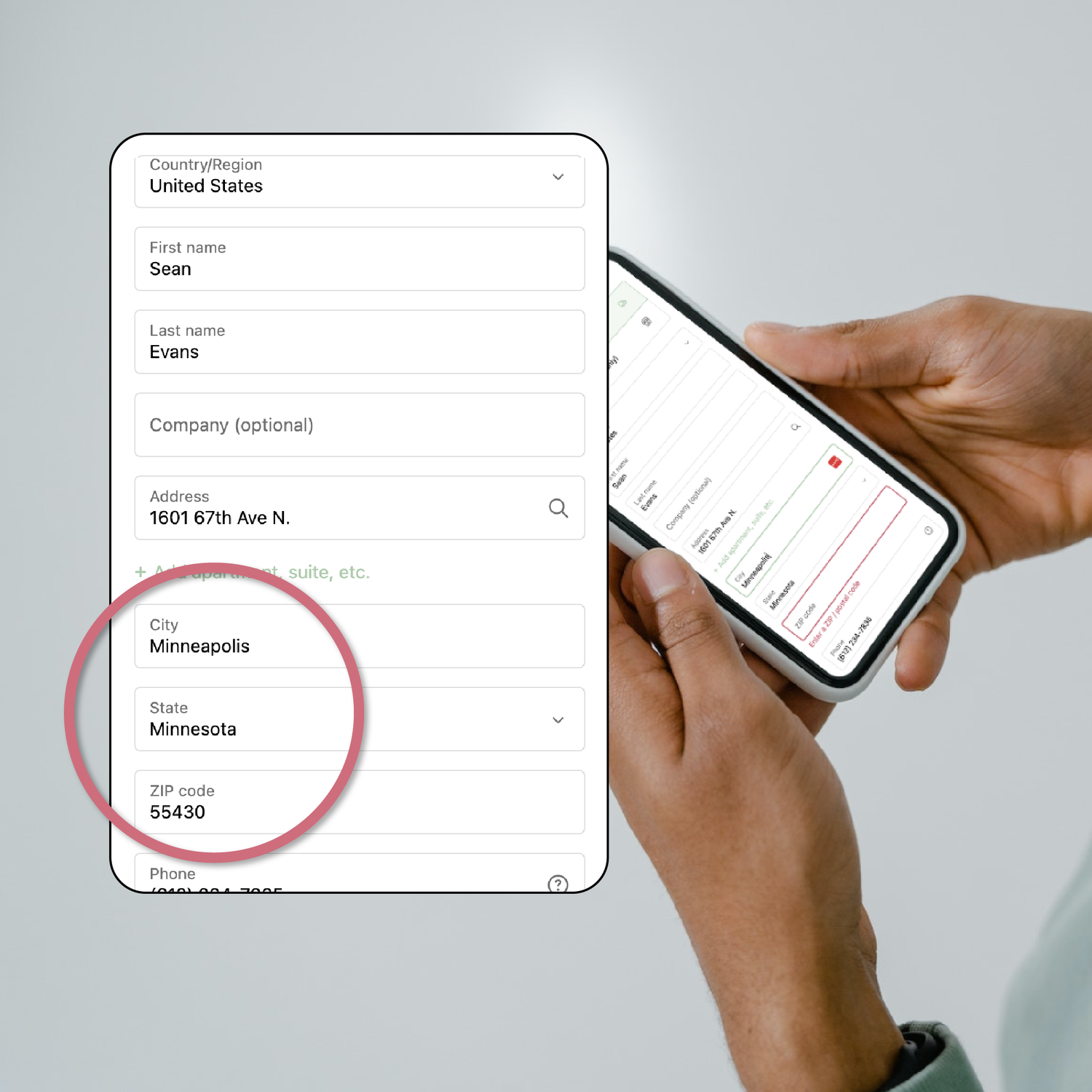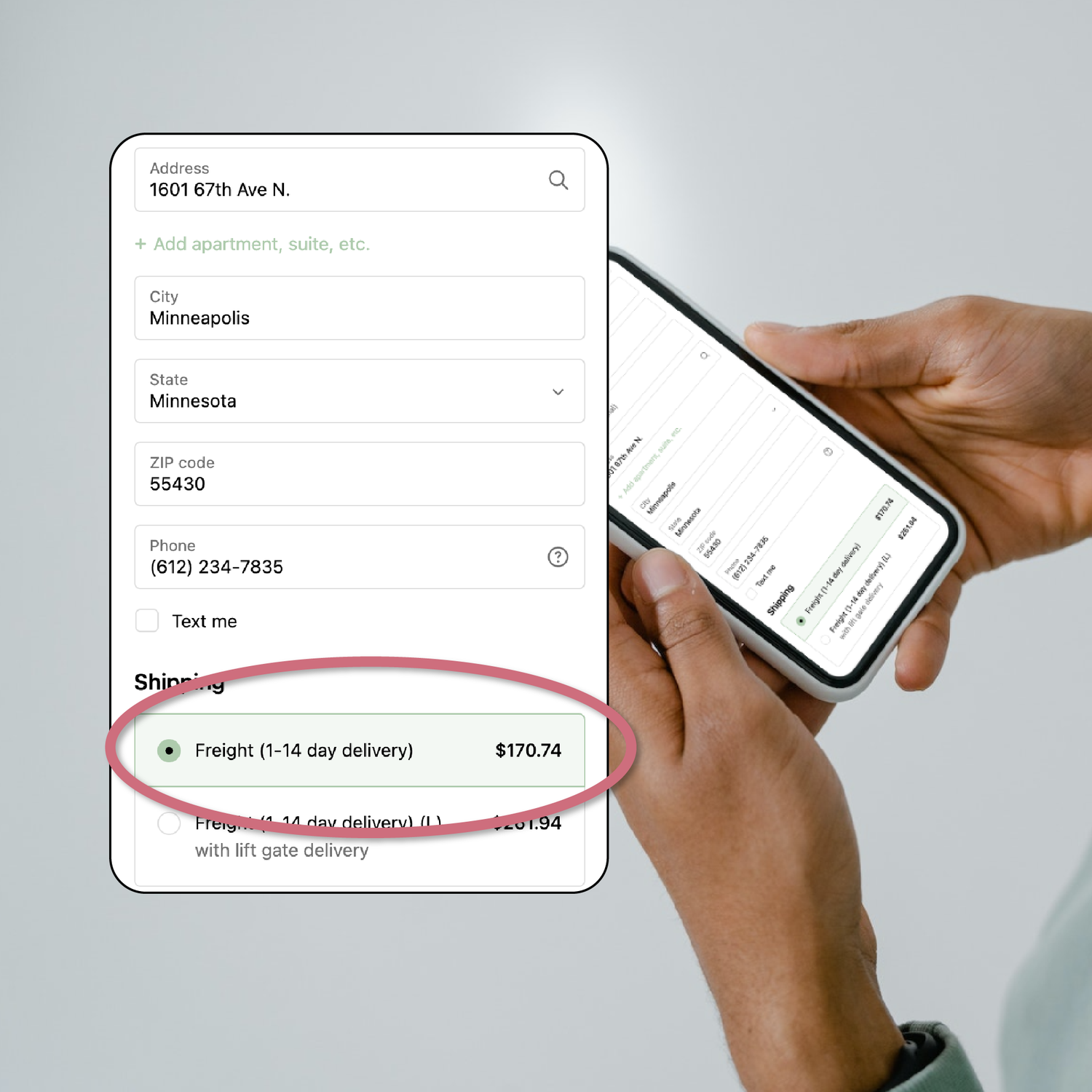 Delivery Process
How to Lower Shipping Rate

Delivery Time

Delivery Day Specifics

Lift Gate or Regular Truck

Shelf Life & Storage
Buy 2+ Pallets
Buy 2+ pallets to lower the per pallet shipping rate.
Ship to a Commercial Address
This costs less than residential; addresses auto-detected in checkout.
Use a Loading Dock or Forklift
Lift gates cost more. See 'Lift Gate or Regular Truck' for details.
Pick up from Minneapolis, MN
See the 'Pick Up Process' for details.
1-14 days shipping from Minneapolis, MN.
You'll receive a phone call the day before delivery to confirm all the details.
An adult must be home to sign.
We recommend choosing 'with lift gate delivery' in checkout unless you have a loading dock or vehicle capable of removing a 2,000 lb. pallet from the back of a semi truck.
The driver cannot wait while the pallet is unloaded by hand.
If a lift gate delivery is chosen, the driver will use a pallet jack to remove pallet from the truck.
One year shelf life.
Store feed in a cool, dry, dark, & rodent resistant place.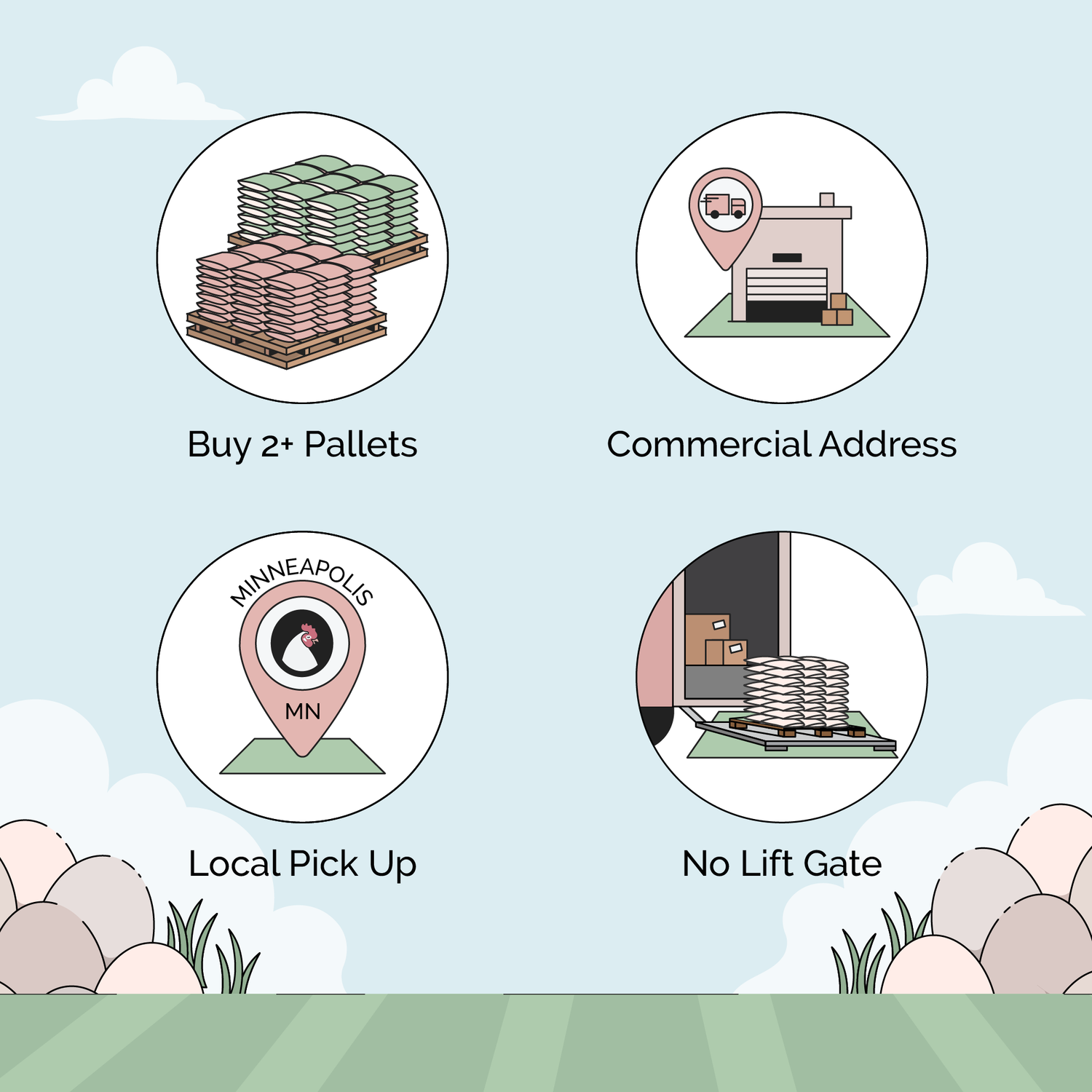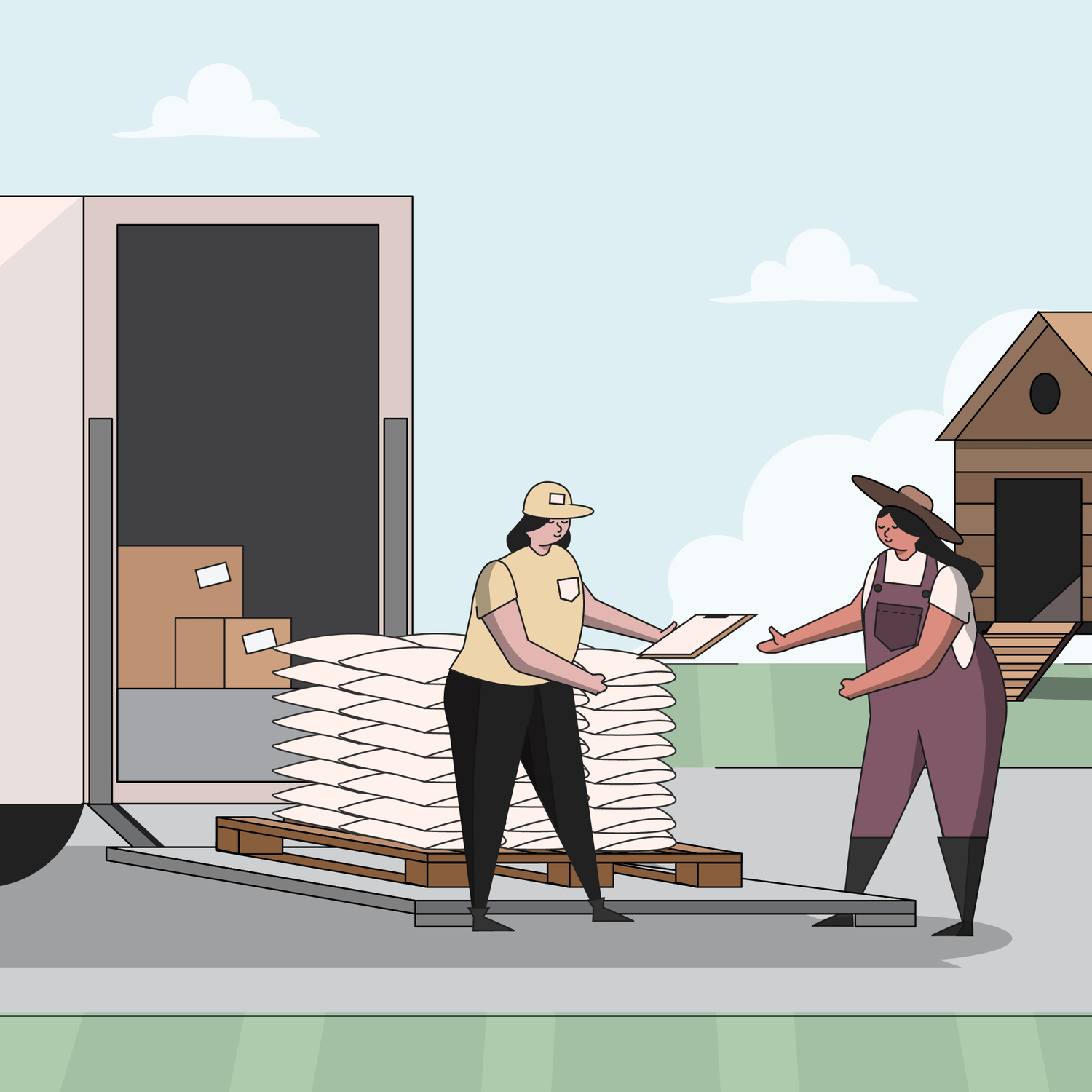 Minneapolis Pick Up Details
If you live near Minneapolis this is, by far, your best option.
Pick Up Process
Step 1 - Purchase Online

Step 2 - Receive Confirmation Email

Step 3 - Find Mile Four

Step 4 - Back Up to Loading Dock

Step 5 - Call 612.234.7835
Choose 'Pick-Up (Minneapolis only)' in checkout.
Note: This is a distribution facility which does not take orders in person.
Bulk orders are typically ready within 24 hours.
You will receive an email once your order is ready.
Enter the parking lot & turn right in front of the building.
Let us know you're here & we'll bring out your order & help you load it into your vehicle!